2
03
2014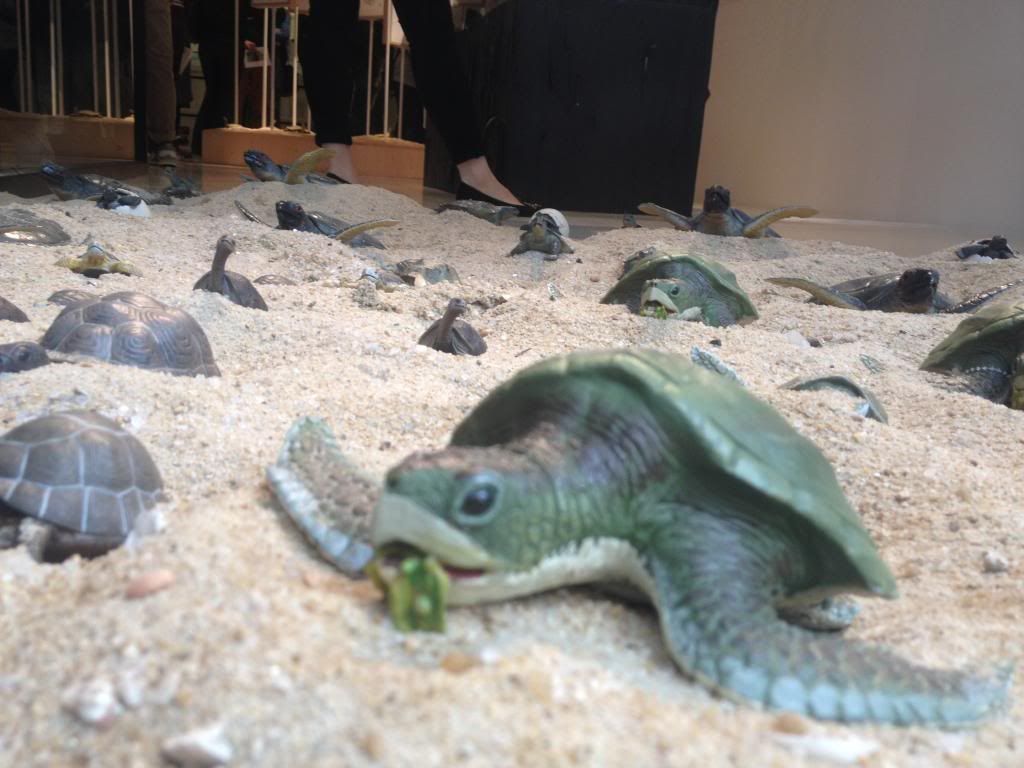 Plastic turtles hatching at the small (and I thought, rather mediocre) art exhibition " I Didn't Come here and I Ain't Leaving" by great cinematographer Christopher Doyle (the man behind the ravishing visuals of the best of Wong Kar Wai's classics and Pen-ek Ratanaruang's contemplative Thai films).
Definitely not his best work.
Its on at the Agnes B Gallery on Hollywood Road.
Comments :
Leave a Comment »
Tags:
animals
,
art
,
christopher doyle
,
Hong Kong
,
personal
Categories :
Uncategorized