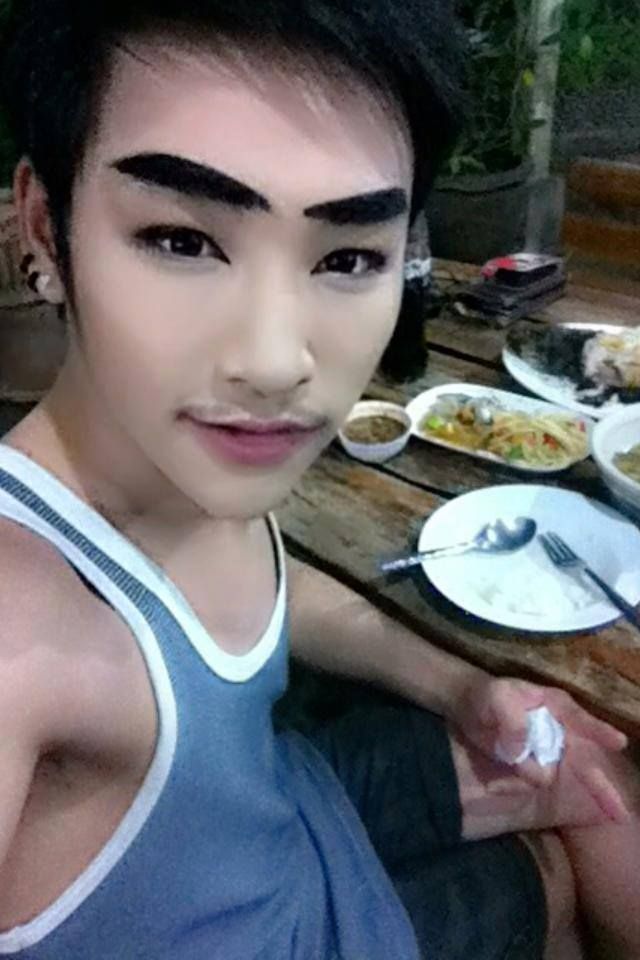 Having seen off the end of the world, a turbulent election, bloody political skirmishes and an unprecedented "Shutdown" (which this week was announced to be over) Bangkok is now facing its latest crisis: weird eyebrows.
A Thai friend had mentioned to me in Bangkok that the trend for "weird eyebrows" was hitting critical mass in the capital, whereby teenagers and gay men (particularly) penciled in thick, geometric-looking superbrows to dramatic effect.  He said that "no weird eyebrows" was already popping up as a common term on the gay hook-up app grindr, along with "no fats and no fems". I had scoffed at him, until this week the Coconuts Bangkok website ran a link to this Thai "Weird eyebrows" facebook page, "over the Eyebrow" where people post social media pics of the said item. It has 28,000 likes.
Then this weekend while dining with my boyfriend and mum in the hip Tai Ping Shan cafe "Nosh" I turned around to see a table of quite attractive, possibly Thai and very gay looking men – one with unmistakeably Weird Eyebrows.
Watch out Hong Kong! Its coming your way.