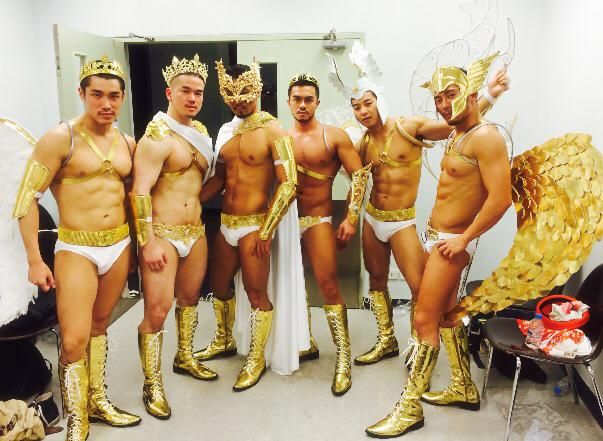 Songkran, the Thai New year, was celebrated this week with the huge G-Circuit Songkran 8 party in Bangkok, to which muscle dudes from all Asia flocked, and then re-lived endlessly on their Facebook pages. It looked like a great party. Meanwhile in Hong Kong,  the Thai immigrant community held a part of its own, the traditional water-splashing ceremony on the streets of HK's Thai stronghold, Kowloon City.
Singapore tried to get in on the action with the self-proclaimed "world's largest Songkran party" leading to outrage among some Thais who saw Singapore sneaking up to steal "their" event, but much to the relief of the critics the event fizzled in the end when water splashing, perhaps the festival's biggest attraction, was banned in a – very Singporean, very un-Songkran – attempt at promoting water conservation. Fail.
In its homeland meanwhile Songkran went on much as usual – with backpackers super-soaking each other in aqua-street combat, several underage revellers in hot water for public nudity, 100 people dead in car accidents (it  is always the most dangerous time on Thailand's roads) and a slew of sentimental, masterfully manipulative new year television commercials.