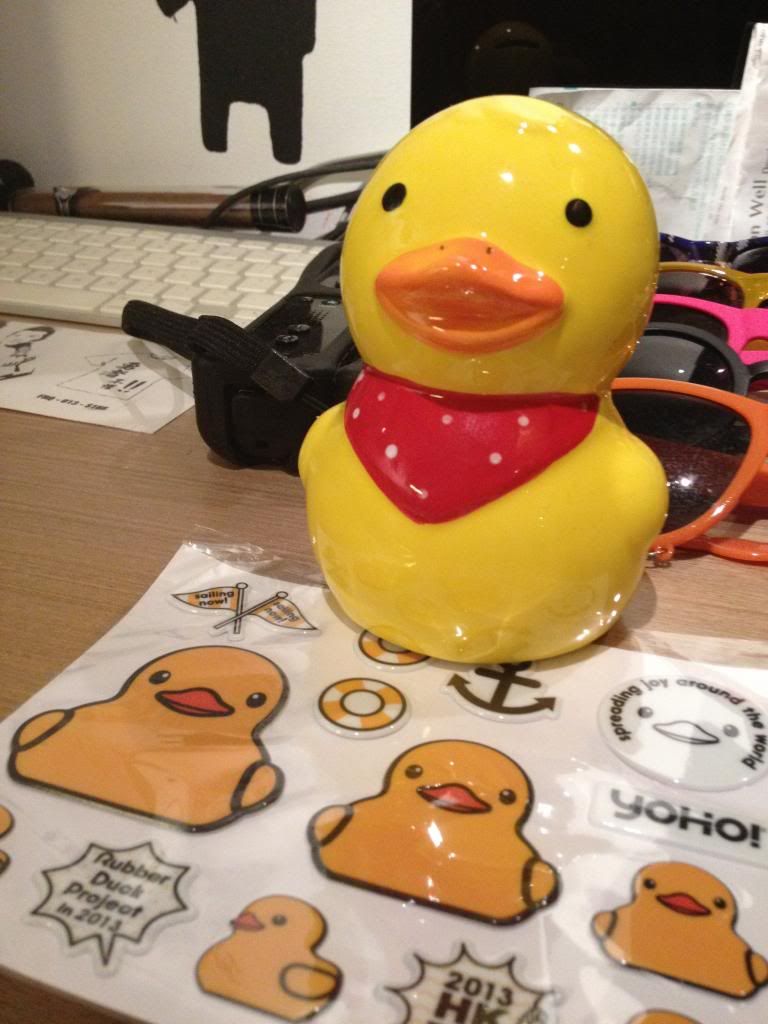 Earlier this week I was enthusing about Hong Kong's latest attraction, the giant rubber duck that had floated in Hong Kong's harbour, and heart, on a worldwide mission to promote peace, togetherness and knowing kitsch. The duck was a beacon, an irresistable symbol of playful optimisim in a city in dire need of it and the the Hong Kong public went crazy for it.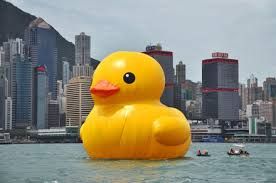 But yesterday the dream came crashing down. Under fittingly dark and gloomy skies, a tragic discovery was made: the once-proud duck was found listing severely, deflated. Soon it was a pancake-flat glob of yellow floating in the grey harbour, looking pretty dead.
As if this "tragedy" wasn't enough to capture Hong Kong's imagination, a new twist on the story emerged today. Rumours were spreading through the city swiftly that the duck had been murdered! Hong Kongers were quick to lay the blame at the much-despised mainland tourists, with rumours (seemingly unfounded) of a "tourist from Shenyang" who "flicked thirty lit cigarettes" at the duck, while swearing and cursing.
This shadowy hate figure was a perfect call to arms for the anti-China brigade, ever ready to pounce in this city, wher resentment is high against the growing influence of China's super-rich, driving up prices even as they deny Hong Kongers political freedoms. In the wake of anger over the duck death, the Chinese state media was forced to hit back, claiming the story was unfounded.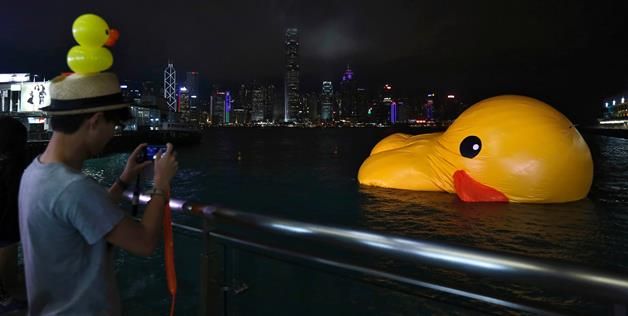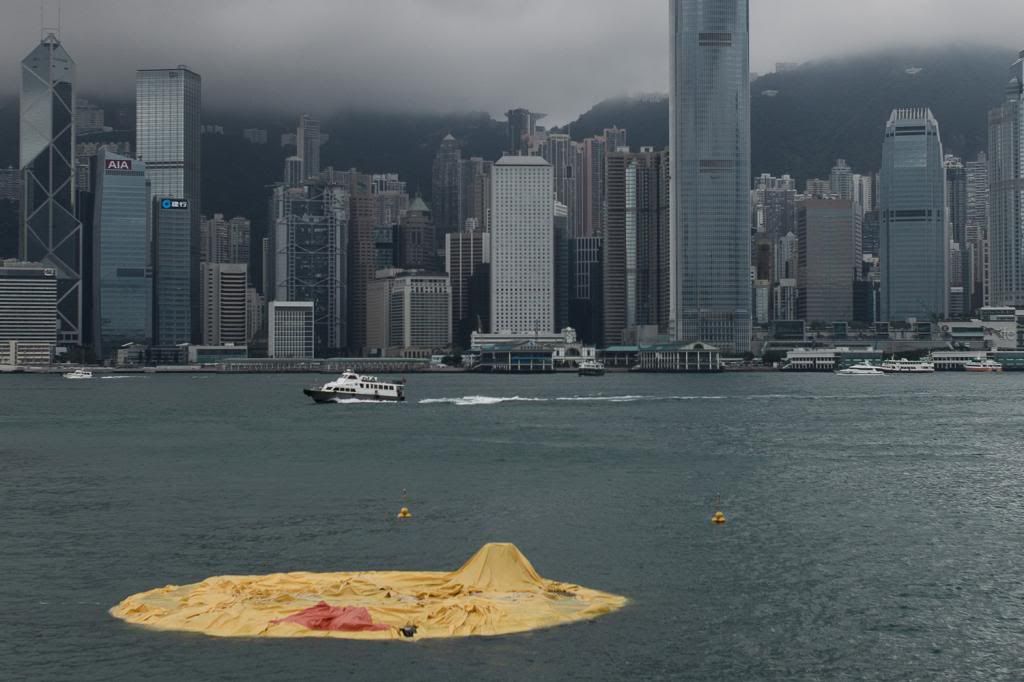 Its an interesting example of human nature that something so trivial (a rubber duck) could bring out such base, and potentially scary scapegoating.
Meanwhile the media has been having a field day with headlines like "Fowl play?" "Giant duck burnt alive by mainlanders" and "Sitting duck".