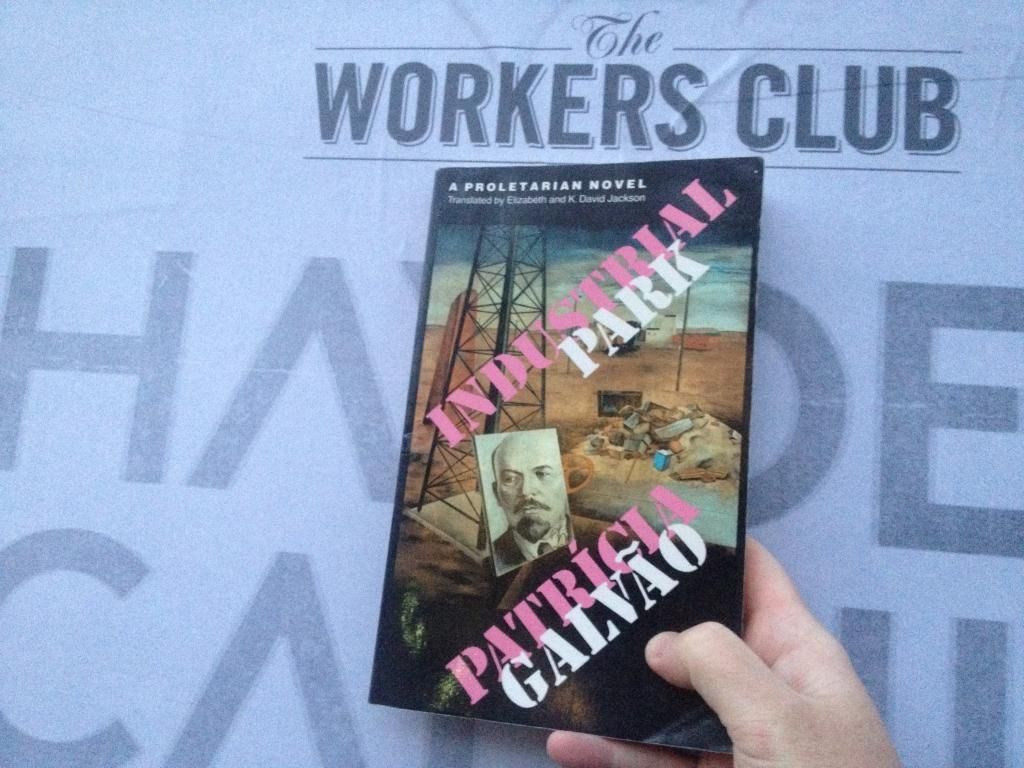 Patricia Galvao, known in her day as "Pagu", was a Brazilian rebel, poet, author and Communist agitator. In 1920s Sao Paulo, she wore purple lipstick and mini-skirts, married (and divorced) Oswald Andrade, a leading light of the Brazilian "cannibalist" intellectual movement, went to China, interviewed Freud, protested at a dock dispute where a worker died in her arms and was (later) arrested and tortured for four years by the Vargas military regime.
She also wrote  "Industrial Park: A Proletarian Novel". Its a short and easy read, if rather simplistic to modern tastes. Characters – manual workers in Sao Paulo factories – are thinly sketched and speak almost exclusively in passionate, propagandistic dialogue like "our daily sweat becomes the champagne they throw out!" Despite this,  the book does provide an opinionated window into the lives of factory worker immigrant women in the Brazil of the rapidly industrialising '20s, and touches on surprisingly modern themes of rape, abortion, lesbianism and racism as well.
Although she rejected the term herself, it is apparent that Pagu was as much a feminist as a Communist, with sexual (and other) exploitation of women forming the central topic of the book. Sexuality is presented as a trap, a means by which women can be undone but also something that women actively seek out and deserve. Its an interesting and quite modern (in some ways) and regressive (in others) take on the topic. Likewise on the topic of racism, her black characters occssionally voice strong views, but this is rather undone by the peripheral relation they have to the story as a whole which mostly focuses on European (Italian and Lithuanian) immigrants to the city.
A progressive puzzle.
I read this interesting time capsule at the ironically-named "Workers' Club", a pub in Fitzroy (the former Rob Roy) while waiting for friends.