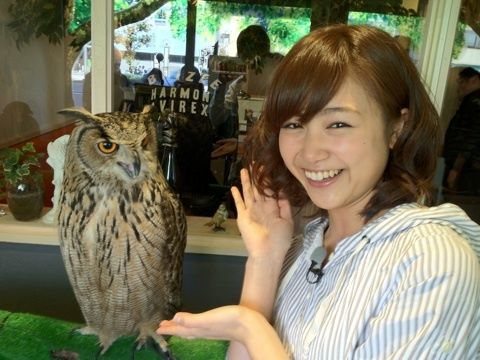 If you thought Hong Kong's king of cats was weird, you ain't seen nothing yet. Kitty-craziness is nothing new in Japan, home of the famous cat-cafes, where you can pay to spend to time in the company of kittens. But a new cafe is taking the concept in a different direction.
The "owl cafe" in Tokyo's Kiba district offers a range of owl-shaped cookies and muffins as well as owls, parrots and a small eagle plus a range of alcoholic beverages featuring birds of prey on the label.
They also have a "bird hotel" to accomodate pets while their owners go on holiday (hopefully kept separately from the eagle).
Website (in Japanese) here.