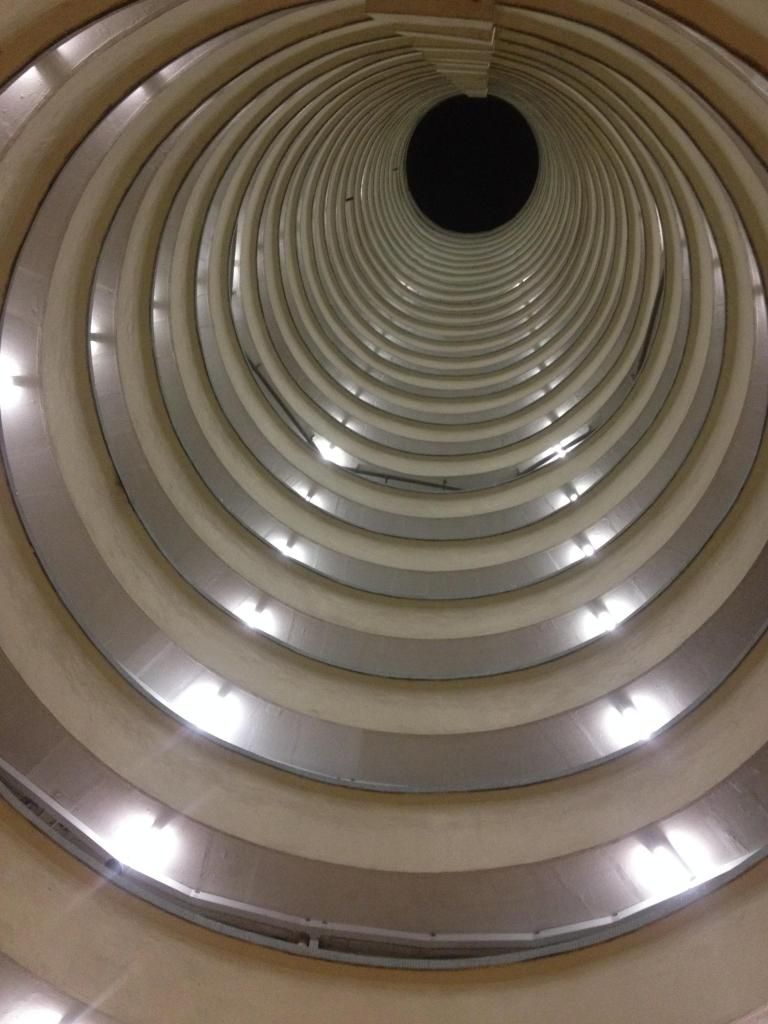 The Lai Tak Tsuen housing estate overlooking Tai Hang, dating from the early 1970s, was one of the earliest such schemes and is utterly unique for its architecture – each of the three towers is built around a yawning, twenty-storey-high circular void. Looking down from a balcony on an upper floor you just see ring upon ring upon ring. Looking up, you see the sky. I wonder what its like when it rains?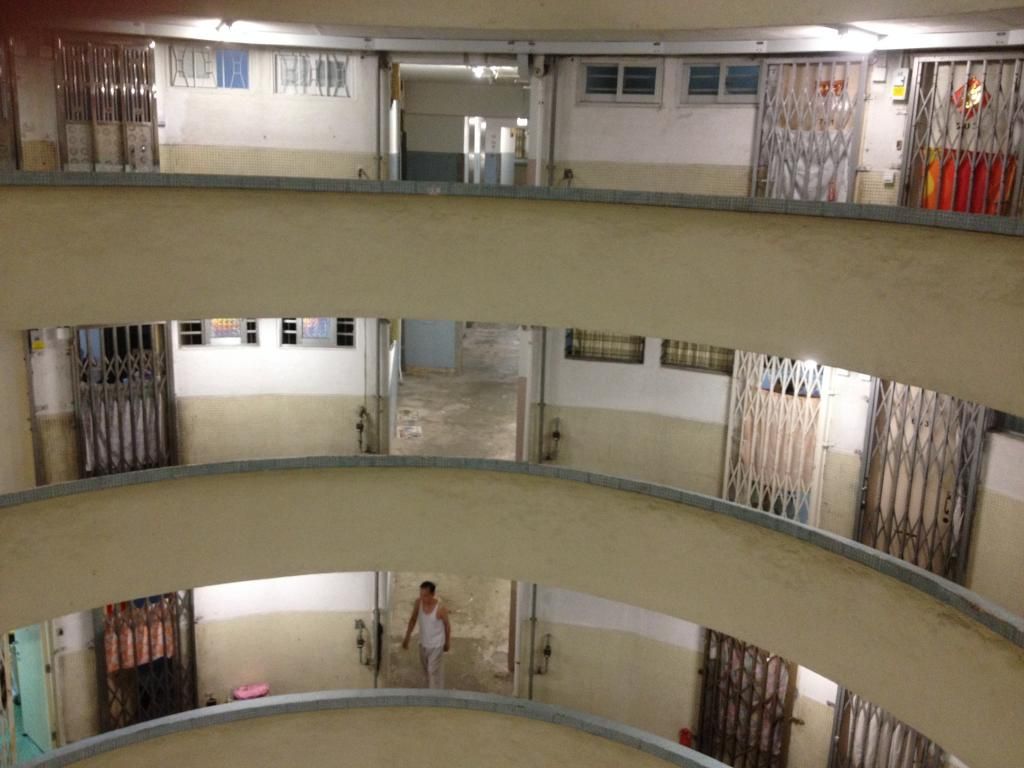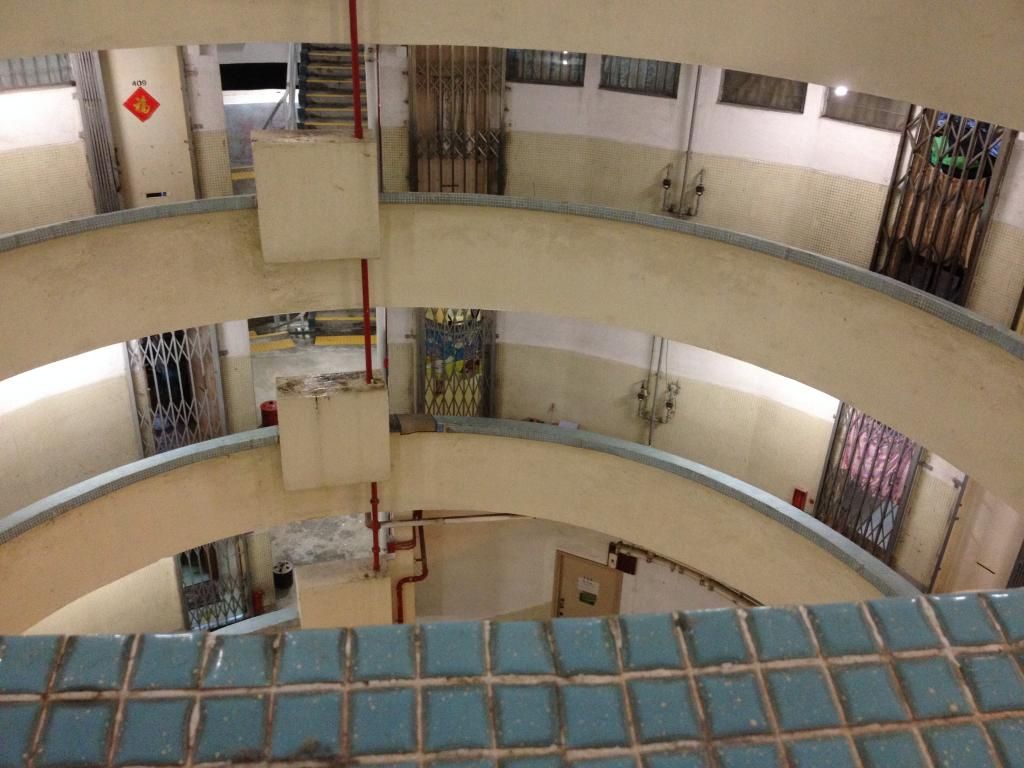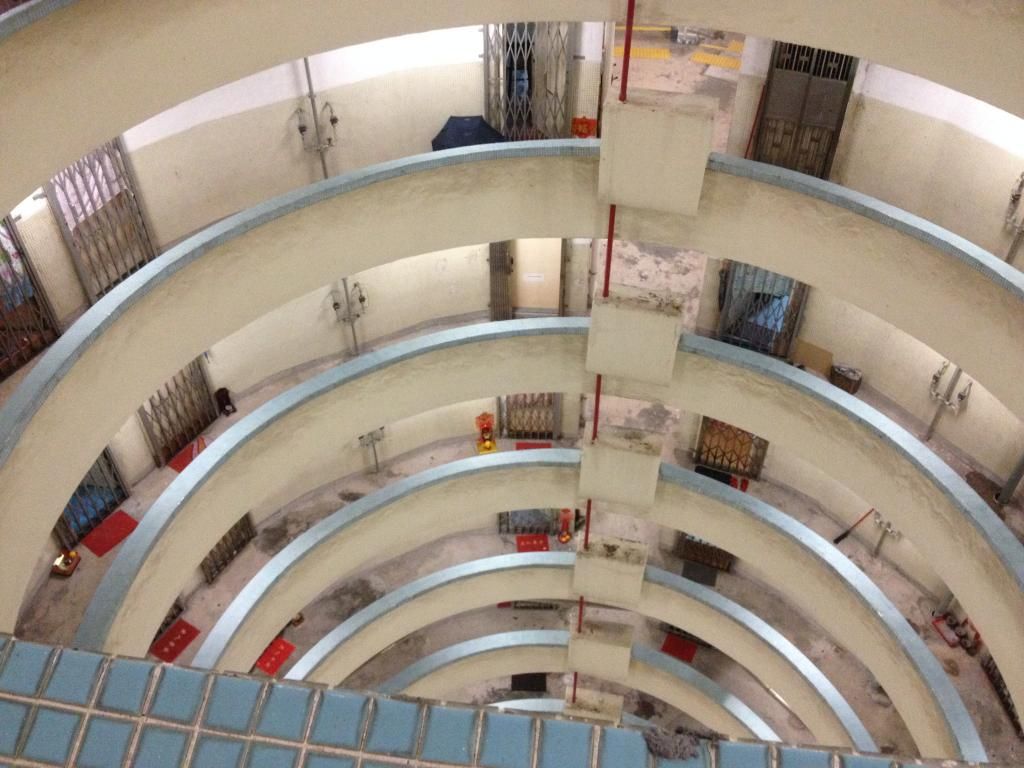 The estate is showing its age. Although at the time it was much sought after (each apartment has its own toilet, then a much-lauded feature) the building today seems saggy and a touch squalid. Many apartments, which are un-air conditioned, have their door open behind a grill door or a plastic curtain to catch the breeze and inside many of the doorways you can glimpse elderly men in boxer shorts watching TV in their cramped rooms or listening to Cantonese music.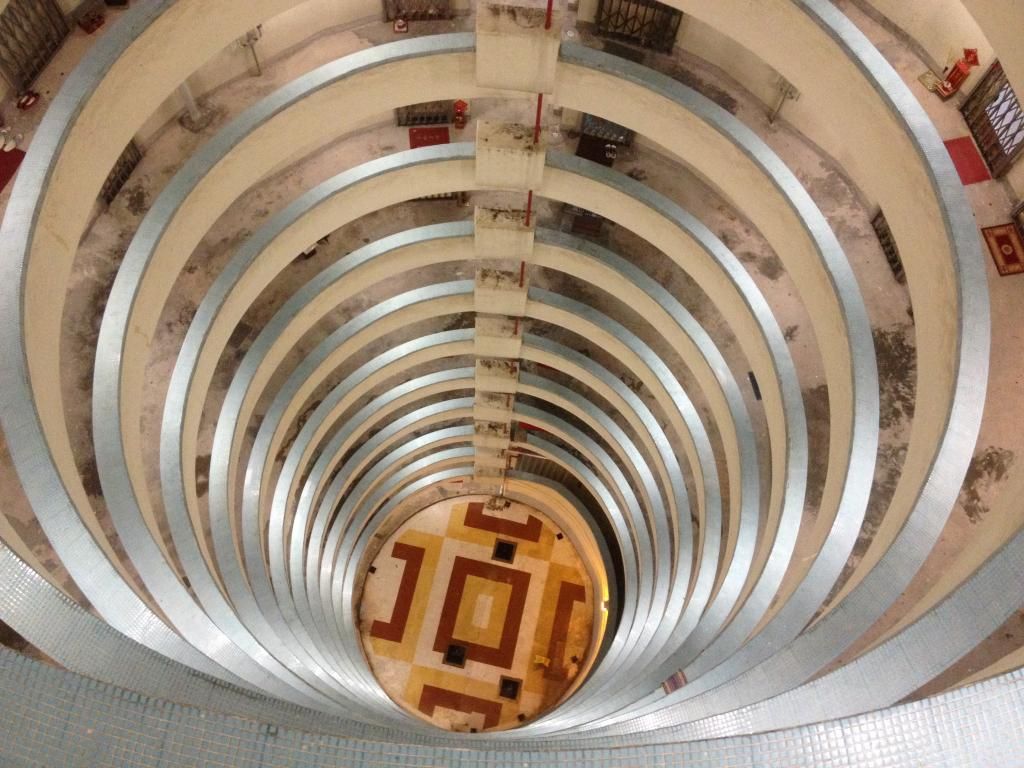 But outside – there is this. I was absolutely drawn to it – the site of an almost endless spiral. Like the Sydney Opera House, no matter how many photos I had taken, I just wanted more.
But of course, there is also something slightly sinister about this irresistable chasm. How many people have jumped to their deaths here? I'm sure there have been a few.
The estate was also, interestingly, chosen as the setting for Fruit Chan's cult horror film "Dumplings"about a cannibal bakery.