22
07
2014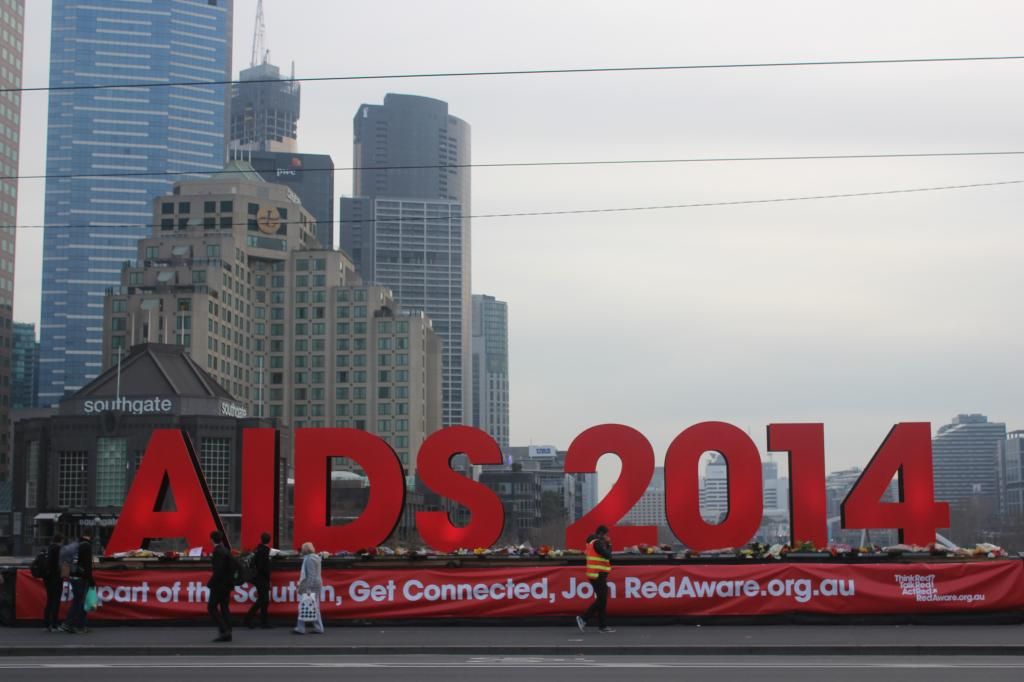 Coinciding with my visit to Melbourne was the city's hosting of the AIDS2014 summit, a meeting of ten thousand doctors, researchers, public health workers, advocates and activists from all over the world, dedicated to combatting AIDS. The terrible "crash" of the MH17 flight, which had been carrying 100 passengers bound for the conference, cast a pall over the event and wellwishers left flowers and notes at the foot of the large sign the city had erected for the conference over the city's main bridge.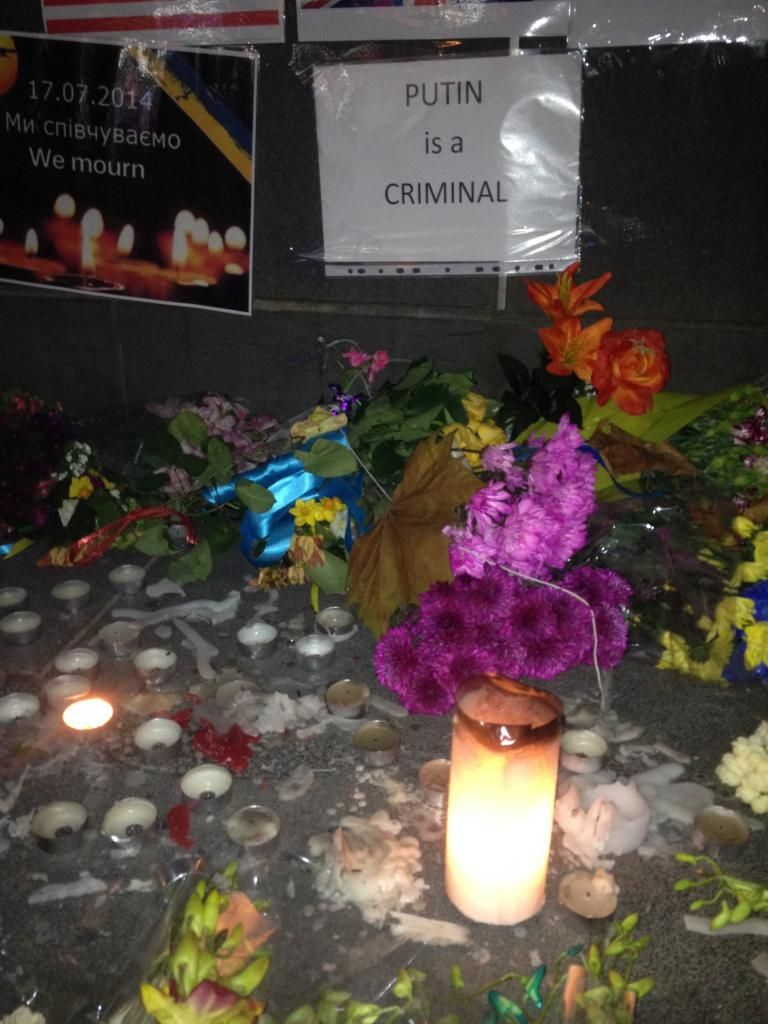 Inside the convention centre meanwhile, a "global village" had been set up with stalls from NGOs from all over the world, sharing their strategies and their concerns. There were groups for HIV-positive women in Kazhakstan, men who have sex with men in East Africa, indigenous peoples in the Pacific, sex workers, drug users and countries ranging from Pakistan and Egypt to Thailand, Japan, Singapore, Brazil, China, India, and of course (sadly) a heavy African presence. Visitors included the Indonesian Minister for Health, Nfsaih Mboi, who spoke powerfully:
It was also interesting to see the different approaches different countries have taken to combatting the epidemic, from Australia's recent "Our team" self esteem-building campaign, a stark departure from the notoriously scary (if effective) early "Grim reaper" advertisements (below) to Thailand's cheeky "suck, f#ck, test, repeat" message.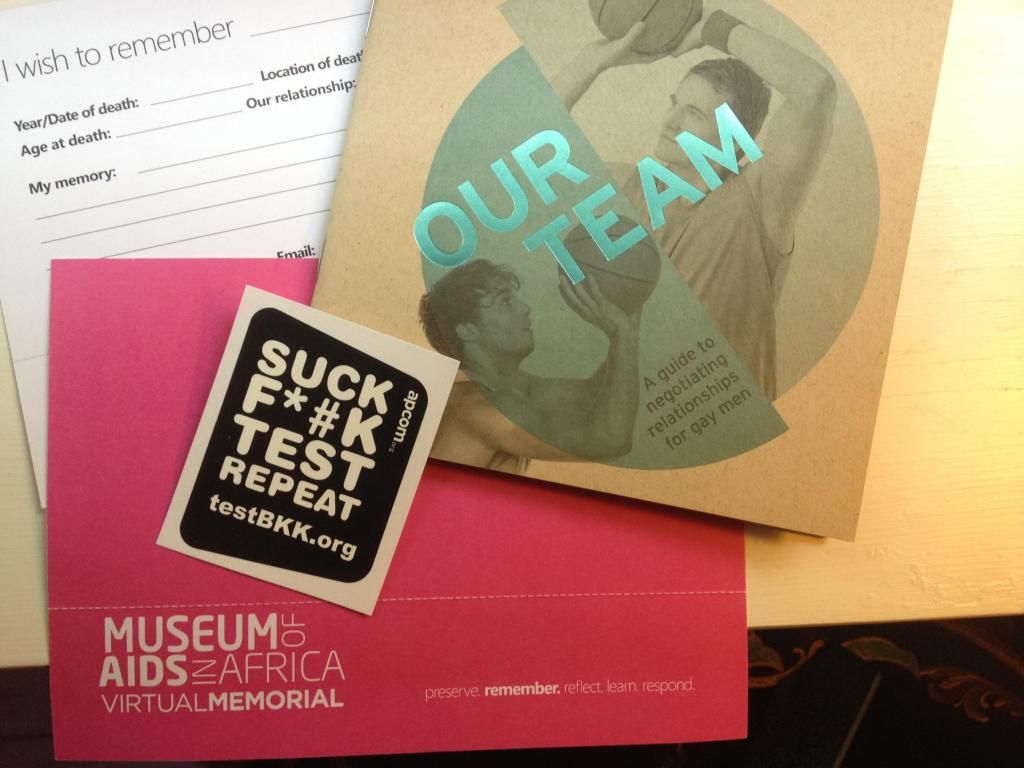 Comments :
Leave a Comment »
Tags:
AIDS2014
,
gay
,
melbourne
Categories :
Uncategorized